Amache Camp and the Japanese - American Photographers
June 3, 2020
This blog entry started off as so many do with a random, chance discovery. While reading Aperture there was a small note about a Japanese American photographer, Tosh Matsumoto who had been interned at the Amache Camp during WWII. So was Yasuhiro Ishimoto who I talked about in a previous Blog note. With only 10,000 estimated internees, to have two who went on to become notable photographers is worth another blog note.
Yasuhiro Ishimoto
Ishimoto was born on June 14, 1921 in San Francisco, California, where his parents were farmers. In 1924, the family left the United States and returned to his parents' hometown within present-day Tosa, in Kōchi Prefecture, Japan. After Ishimoto graduated from Kōchi Agricultural High School, he returned to the United States in 1939, studying architecture at Northwestern University in Chicago for two years. Though he did not complete this program, architecture would hold an important place in his photography.
From 1942 to 1944, he was interned with other Japanese Americans at the Amache Internment Camp (also known as Granada Relocation Center) in Colorado. It was here that he began to learn photography.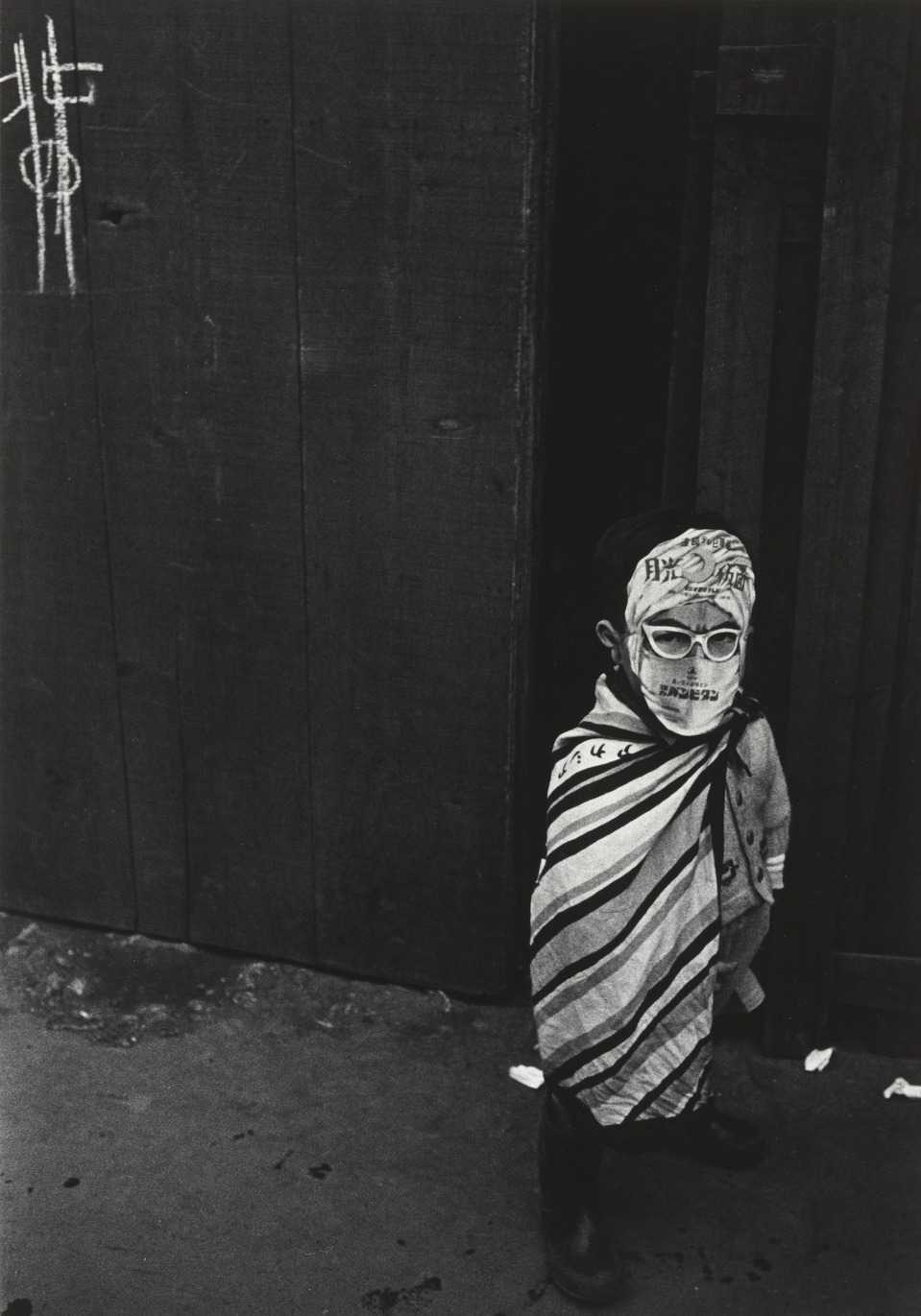 Returning to Chicago, in 1946 Ishimoto joined the Fort Dearborn Camera Club for amateur filmmakers and photographers there. He enrolled in the Photography Department of the Chicago Institute of Design in 1948 (later the Institute of Design of the Illinois Institute of Technology) and studied with Harry M. Callahan and Aaron Siskind, graduating in 1952. During this time, he won numerous photography awards, including the Moholy-Nagy Prize, which he won twice.
Ishimoto returned to Japan to live in 1953 and that same year, on a commission from New York's Museum of Modern Art, he photographed Katsura Imperial Villa (Katsura rikyū) in Kyoto, working in black-and-white. Work from this assignment eventually was published as the book, Katsura: Tradition and Creation in Japanese Architecture (sometimes shortened to Katsura) in 1960. The book has texts by Walter Gropius and Tange Kenzō.
Ishimoto's work was chosen by Edward Steichen to appear in the Family of Man exhibition and catalogue at the Museum of Modern Art in 1955, and Steichen also selected his work for a three-person exhibition in 1961.
From 1958 to 1961, Ishimoto lived and worked in Chicago on a Minolta fellowship. His photographs from this time, mostly street scenes, were eventually published in 1969 as Chicago, Chicago. After having returned to Japan in 1961, Ishimoto became a naturalized Japanese citizen in 1969. During the 1960s, he taught photography at Kuwasawa Design School, the Tokyo College of Photography and, between 1966 and 1971, at Tokyo Zokei University.
Ishimoto travelled and photograph widely, visiting Southwest Asia in 1966, and South America, North Africa and Australia for three months in 1975. The following year he made trips to Iran, Iraq and Turkey and in 1977 he again visited Turkey, also travelling to Spain and India. He visited China in 1978.
With photographs taken at the temple Tō-ji (also known as Kyōō Gokokuji) in Kyoto, Ishimoto produced an exhibition in 1977 called Den Shingonin Ryōkai Mandala (The Mandalas of the Two Worlds). His photography was later used in a very lavish publication of the same title.
Between 1973 and 1993 Ishimoto produced a number of in-camera color abstractions that appeared as covers for the Japanese magazine Approach. In 1980, at the Museum of Modern Art, he photographed Monet's Water Lilies in detail and full size.
Ishimoto returned to Katsura in 1982 and took another series of photographs, this time with many in color, often using the same or very similar views to those of his 1953 photographs at the same location. Work from this project was published in Katsura Villa: Space and Form.
His more recent photography dealt with the transitory nature of life as shown in his photographs of clouds, footprints in melting snow and fallen leaves. This theme was also evident in his photographs of Ise Shrine (also known as Ise Jingū), which he was permitted to photograph in 1993. This ancient Shinto shrine is torn down and rebuilt every twenty years.
Ishimoto participated in many exhibitions, including New Japanese Photography at the Museum of Modern Art in 1974, solo shows in 1960 and 1999 at the Art Institute of Chicago, a retrospective in 1989–1990 at Seibu Museum of Art in Tokyo, and an exhibition at the National Museum of Modern Art, Tokyo, in 1996.
Ishimoto's many awards include winning the Young Photographer's Contest, Life magazine (1950); the photographer of the year award, Japan Photo Critics Association (1957); the Mainichi Art Award (1970); the annual award (1978, 1990) and distinguished contribution award (1991) of the Photographic Society of Japan; and governmental medals of honour (1983, 1993). In 1996 the Japanese government named Ishimoto a Person of Cultural Merit, an honour that includes a lifelong stipend. In 2004 Ishimoto donated his archive of seven thousand images, valued at 1.4 billion yen, to the Museum of Art, Kochi. In English, Yasuhiro Ishimoto signed his name "Yas Ishimoto". See examples.
Ishimoto died at the age of 90 on February 6, 2012, after being hospitalized the month before for a stroke.
Tosh Matsumoto
Born in California, Tosh was also interred at Amache Camp. With a camera and time on his hands he learned photography eventually becoming notable in 1947 to the editors of Popular Photography in the April edition.
For about 10 years Tosh worked as an art photographer but then transitioned into commercial photography. Here are some of his photos from that period of time