I'm starting this blog without having seen my first roll out of this camera. It is a plastic 1/2 Frame camera. Instead of 24 mm x 36 mm negative frame - it shoots 24 mm x 18mm - this now gives it a vertical format instead of a horizontal one. It also doubles the number of farms per roll. It is a point and shoot with a simple lens. They suggest shooting it with ISO 100 or 200 film - it does have a flash for indoor shots.
I just finished this roll while traveling to Kansas. For my C41 I've gotten lazy and just pay the money to have TheDarkroom.com do the work. I have the C41 kit by tomography sitting at home but in order to use it so it doesn't go bad one would have to save 10 rolls at a time to develop. Anyway it also makes it hard to wanna do it myself with the service and quality coming from The DarkRoom is so good
I am pretty impressed with the quality of this little plastic beast. Might be worth using on Ektachrome given the high cost of slide film - probably would stick to shooting it in outdoors.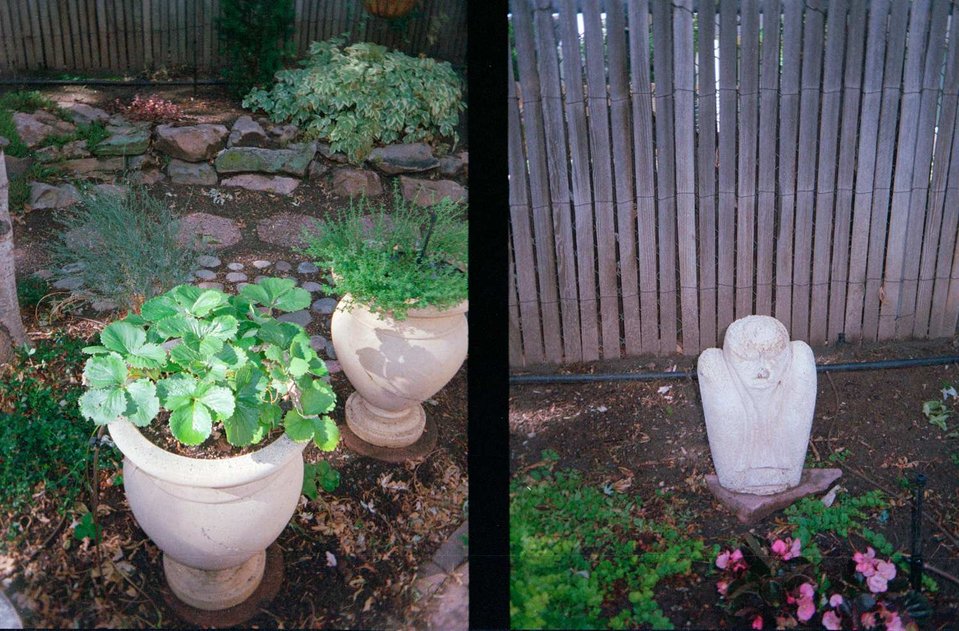 The images above are uncut straight from the camera diptych frames. This can be difficult to get them this way but you could shoot 3 shots and at two of them should form a pair.
What Is a Diptych?
Here is the diptych definition, put simply a diptych is an object that is made up of two parts, a singular piece of artwork formed by a pair of panels joined together. Diptych artwork can feature paintings, photographs, drawings, carvings, or any flat piece of artwork.