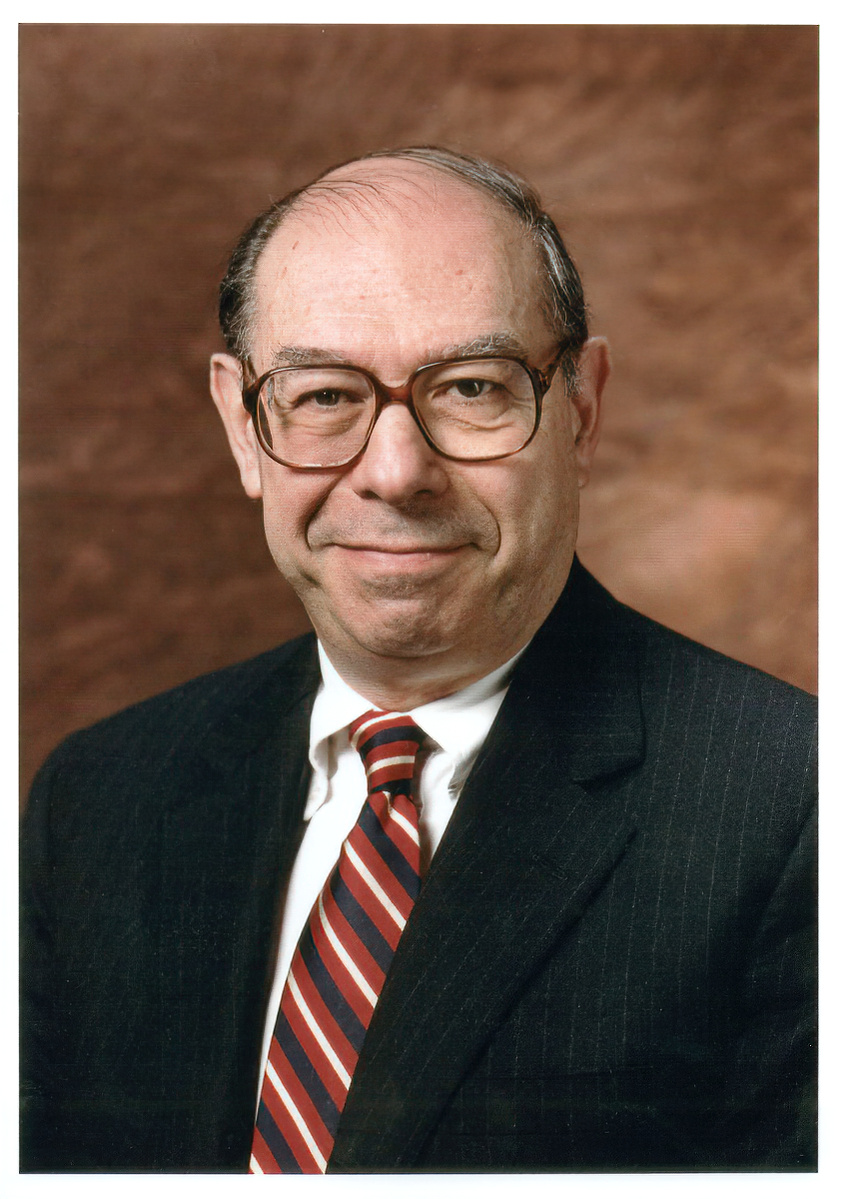 Donald Harter, MD was my chairman when I was in medical school and residency. He was what the Jews call a mentsh מענטש. Honorable and Decent. At a time when department chairman were known to be sometimes cruel, domineering and otherwise unpleasant, Don Harter was the opposite. I went to him for advice about where I should train after medical school and he helped me look at various programs outside of Chicago. In the end I decided to stay at Northwestern with Don. I eventually became his chief resident and that was a wonderful experience as you would go to clinic with him. In his later years he developed Parkinson's . I remember one afternoon he called me long distance from Washington, D.C. to tell me this. I always felt uplifted even with bad news when I talked to Don.
Donald Harry Harter, MD, passed away August 3, 2019, at his home in Washington, D.C. He was 86. Born in Breslau, Germany, on May 16, 1933, Donald emigrated with his family to Havana, Cuba, in 1939 and then to New York City in 1940. In 1941, the family moved to Marcy, New York, and later to Kew Gardens, New York. He graduated from Andrew Jackson High School in St. Albans, New York, in 1950 and received an A.B. degree from the University of Pennsylvania in 1953. He subsequently enrolled in the medical school of the Columbia University College of Physicians and Surgeons and in 1957 received his medical degree. He was an intern in medicine at the Yale-New Haven Medical Center in New Haven, Connecticut, from 1957 to 1958. From 1958 to 1961, he served as assistant resident and later as resident in neurology at the New York Neurological Institute of the Presbyterian Hospital in New York City. In 1961, he began a two-year period of service as a captain in the U.S. Air Force Reserve, serving as a neurologist with the Wilford Hall U.S. Air Force Hospital at Lackland Air Force Base in San Antonio, Texas. He then returned to the New York Neurological Institute, serving in various capacities including resident and attending neurologist. He was a guest investigator at The Rockfeller University in New York City from 1963 to 1966. From 1966 to 1975, he served as assistant professor, associate professor, and professor of neurology and microbiology at the Columbia University College of Physicians and Surgeons. During the 1973–1974 academic year, he was a visiting fellow in the Department of Pathology at the University of Cambridge, Clare Hall College, in Cambridge, England. He was appointed attending neurologist and chairman of the Department of Neurology at Northwestern Memorial Hospital in Chicago in 1975. In 1987, he was named a senior scientific officer with the Howard Hughes Medical Institute (HHMI) in Chevy Chase, Maryland. While at HHMI, he also served as director of the HHMI–National Institutes of Health Research Scholars Program and held an appointment as clinical professor of neurology at the George Washington University School of Medicine and Health Sciences, becoming emeritus professor in 2001. He retired from HHMI in 2000 and returned to the Department of Pathology at the University of Cambridge for a year as a visiting research fellow. Throughout his career, he served on many professional committees, medical research advisory boards, and editorial boards for professional journals. From 1986 to 1992, he served as a medical advisor to the Les Turner Amyotrophic Lateral Sclerosis Foundation. His work was recognized with a number of awards, fellowships, and honors, including the Joseph Mather Smith Prize from the College of Physicians and Surgeons of Columbia University in 1970; the Lucy G. Moses Award in Neurology from the same institution in 1970 and 1972; the John Simon Guggenheim Memorial Fellowship in 1973; the American Cancer Society's Eleanor Roosevelt International Cancer Fellowship in 1973; the American Cancer Society's Scholar Award, 1973–1974; and the Donald W. Mulder Award of the Amyotrophic Lateral Sclerosis Association in 1998.
His interests and hobbies were varied and far-ranging, from medical history to theater, including Shakespeare and musical comedy, and to opera and amateur radio. He was a long-time member of Kesher Israel Congregation of Washington, D.C., as well as of the Cosmos Club, the Yale Club of New York City, the University Club of Washington, D.C., Phi Beta Kappa, and Sigma Xi. Donald is survived by his wife, Marjorie Brandt Harter, Ph.D., and his children (by a previous marriage) Kathryne Harter of Harare, Zimbabwe; Jennifer Harter, Ph.D., of Newton, Massachusetts; Amy Pedulla of Pleasantville, New York; and David Harter, MD, of New York City as well as his grandchildren Emily and Charlotte Harter, Ethan and Matthew Smelson, and Rebecca and Luke Pedulla and a sister, Dorothy Jacobs, of Pembroke Pines, Florida. He was preceded in death by his parents, Harry Morton Harter, MD, and Leonor Evelyne Goldmann Harter.
A memorial service was held on Thursday, August 8, in the chapel of Judean Memorial Gardens, 16225 Batchellors Forest Road, Olney, Maryland. The service was followed by interment with military honors at the cemetery. Contributions in Donald's memory may be made to the Les Turner Amyotrophic Lateral Sclerosis Foundation (lesturnerals.org).