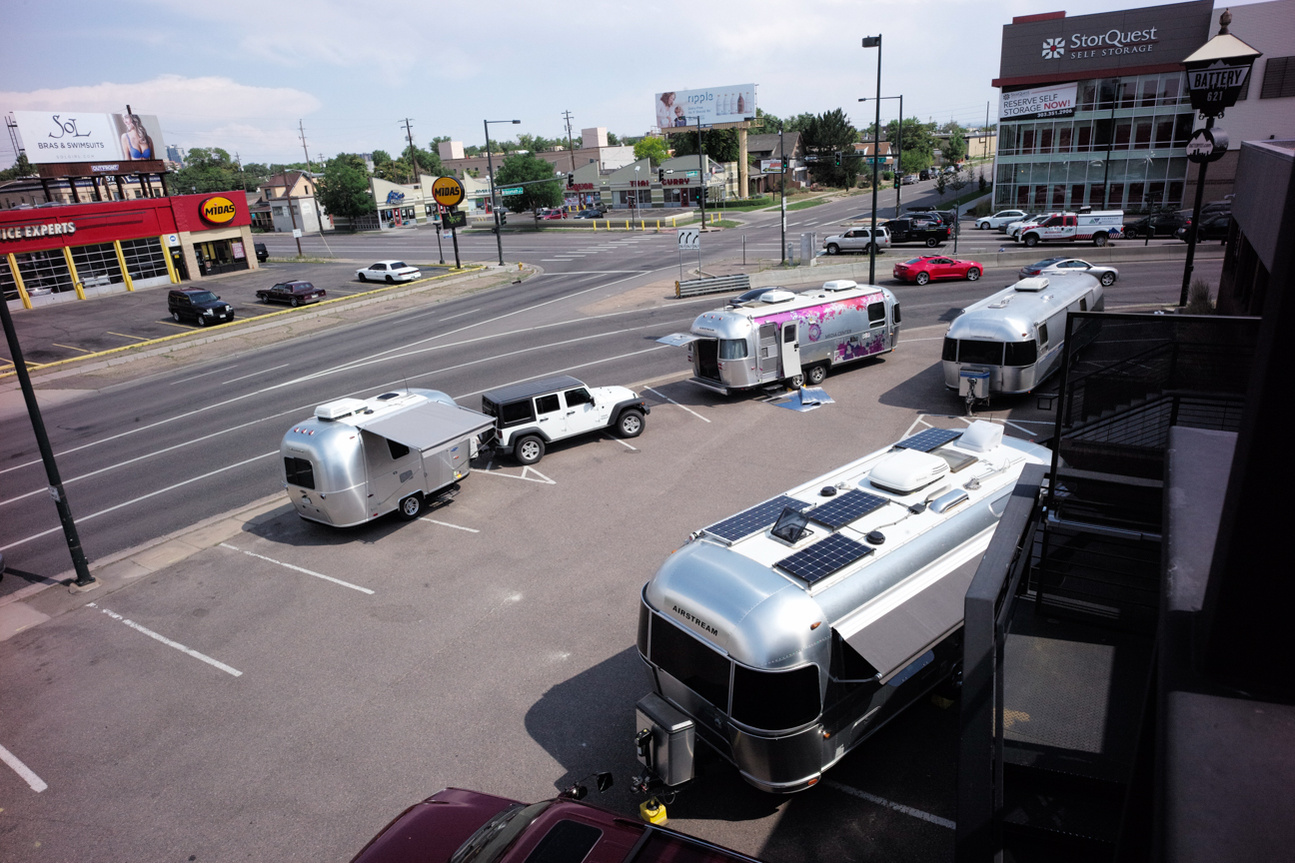 July 4th was the first time the Colorado Airstream Club did an Urban Rally. Most rallies are done at a dedicated campsite and so far never within a city. During the winter we meet without our 'rigs' at a restaurant usually in a city. So an Urban rally was a hybrid - bring a rig or not.
This year the Urban Rally was hosted by Mike Artz of The Public Works a local Multimedia, Design and Fabrication company. As The sole provider for multimedia for Airstream you could say he has a soft spot for the brand!
This was the 4th of July so we had a full day @ Mike's playhouse. This included a neat tour of the Battery 621 building which houses not only The Public Works but other creative workspaces. Mike and some of his partners gave us a look into what they do. This included Mike doing an impromptu lecture on Adobe's Lightroom software.We went to lunch at a local , authentic Mexican restaurant.
And…. drumroll….. the topper literally was time spent up on the rooftop deck at Battery 621