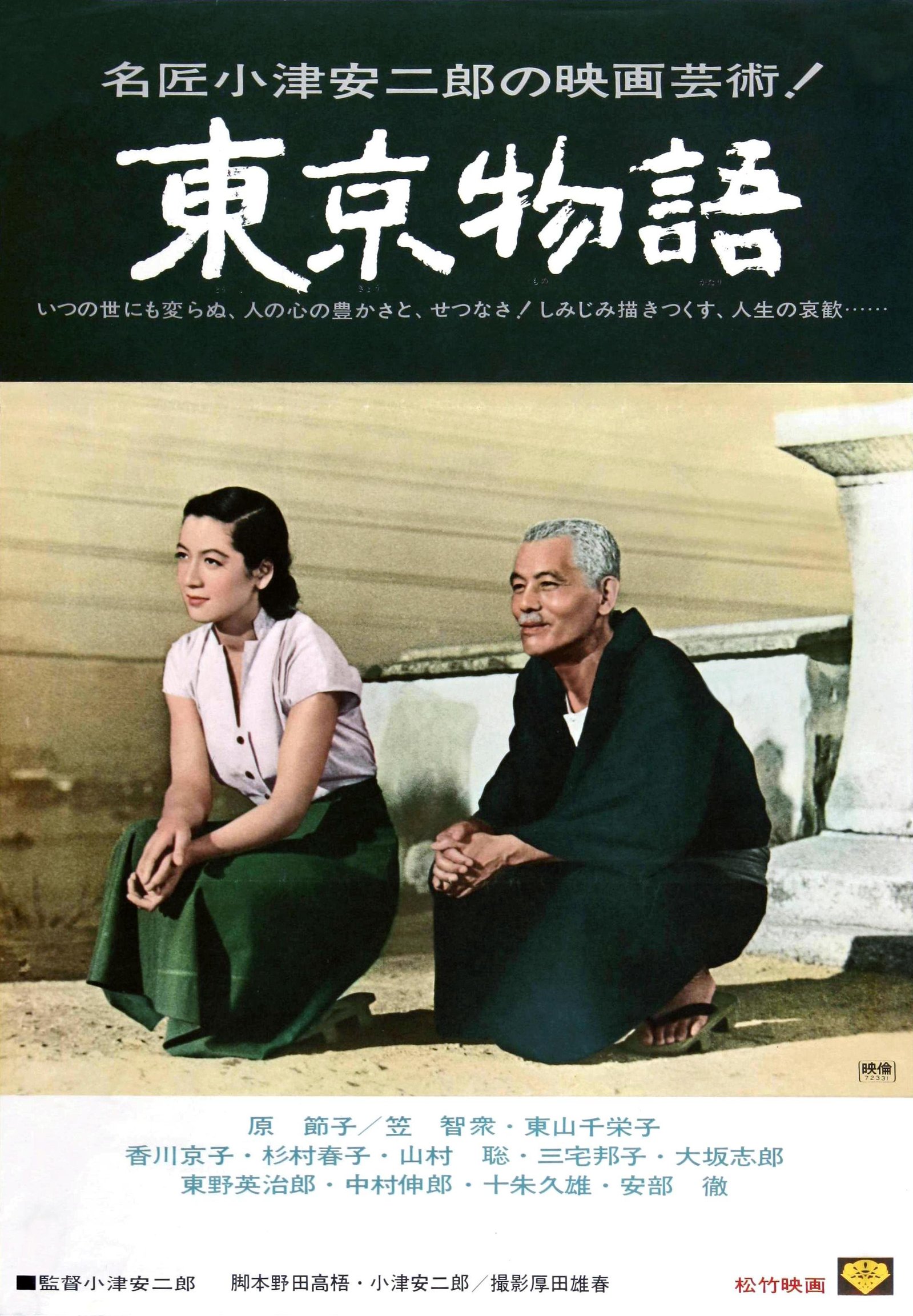 What a great movie. 1953. Some say it's slow paced but the emotion and realism is amazing. I read somewhere that the director's movies were not brought to an international audience because his movies were too 'Japanese'. I would totally disagree with this as the plot line is really universal:
Elderly couple Shukishi and Tomi Hirayama live in the small coastal village of Onomichi, Japan with their youngest daughter, schoolteacher Kyoko Hirayama. Their other three surviving adult children, who they have not seen in quite some time, live either in Tokyo or Osaka. As such, Shukishi and Tomi make the unilateral decision to have an extended visit in Tokyo with their children, pediatrician Koichi Hirayama and beautician Shige Kaneko, and their respective families (which includes two grandchildren). In transit, they make an unexpected stop in Osaka and stay with their other son, Keiso Hirayama. All of their children treat the visit more as an obligation than a want, each trying to figure out what to do with their parents while they continue on with their own daily lives. At one point, they even decide to ship their parents off to an inexpensive resort at Atami Hot Springs rather than spend time with them. The only offspring who makes a concerted effort on this trip is Noriko
Noriko played by Setsuko Hara:
Setsuko Hara became one of Japan's best-loved stars over her 30-year film career. Her signature character type, variations on a daughter devoted to her parents and home, inspired the nickname that stayed with her until retirement: the Eternal Virgin. To some extent, reality mirrored her roles in these films. In a society that considers marriage and parenting almost obligatory, she remained single and childless, something of a controversy in Japan in the 1950s. Fortunately she was popular enough to avoid criticism, but the 1950s were still a hard decade. She was plagued by ill health, missing out on several top roles as a result, and she witnessed the death of her camera-man brother in a freak train accident on set.

In 1963, shortly after the death of her mentor, director Yasujirô Ozu, she suddenly walked away from the film industry. At age 43, and at the height of her popularity, she bluntly refused to perform again, angering her fans, the industry, and the press. She implied acting had never been a pleasure and that she had only pursued a career in order to provide for her large family; this explanation is seen as the cause of her popularity backlash. She moved to a small house in picturesque Kamakura where she remained, living alone (though apparently sociable with friends), and refusing all roles offered.

She is undoubtedly known mostly for her work with Yasujiro Ozu, making six films with the great director, including the so-called Noriko trilogy, of which Tokyo Story (1953) is probably the best-known. She also worked with Akira Kurosawa, Mikio Naruse, Hiroshi Inagaki, and many others.